Over 300 Yi people celebrated their new year in Kunming
Publication time:2017-12-25  | Author:Christine, Rachel
More than 300 Yi people from Chuxiong Yi Autonomous Prefecture were celebrating their most solemn festival, the Yi's new year on 24th Dec in Kunming. People were dancing and singing, and the bustle was full of laughter and joy.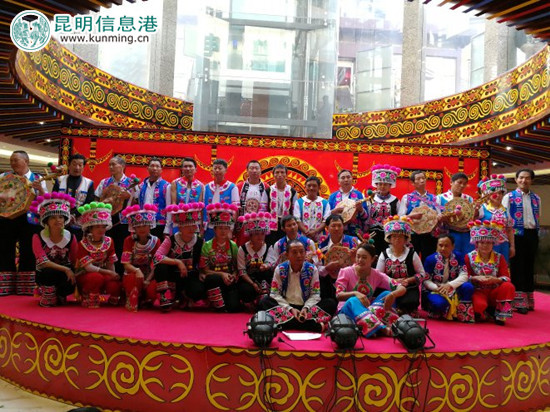 Yi's new year is the most important for Yi nationality, and it is equal to the Spring Festival of Han nationality. Yi people refer to the new year as "Ku Shi". "Ku" means "year", while "Shi" means "new". The two words combine together representing the meaning of celebrating new year. When the leaves turn yellow and the harvest is coming, Yi people start celebrating their new year. They worship the ancestors and pray for the next year to have a great harvest.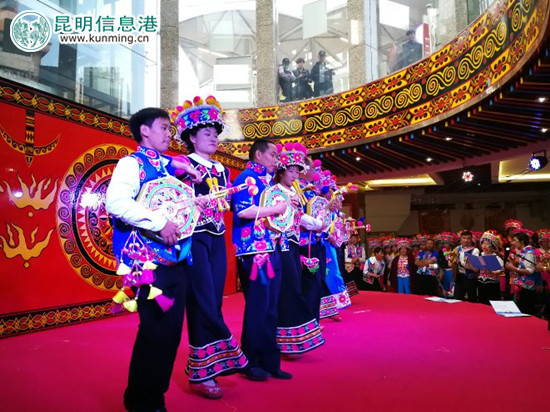 The Yi's youth told that they spontaneously gather together every year in Kunming and celebrate the new year in their own way. They have more than 300 people this year compared with around 10 people in the past years. They were dancing "left-foot dance" and singing a toasting song, and may the whole nation be happy and healthy in the coming year. The bells being tied on waist clanged as it swinging and swinging. More than 50 toasting songs expressed the Yi's culture vividly.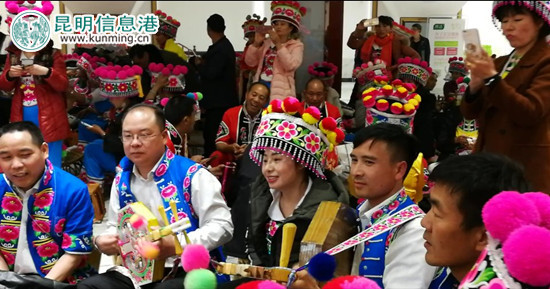 Jianhua Zhu, the event manager, said that the "left-foot dance" is the most popular dance among Yi people, and it is welcomed gradually by citizens living in Kunming. In order to offer Yi people a stage to highlight their culture, there will be a Yi cultural year at Xizhu food court from next week. Plenty of activities will be held, including "left-foot dance", wine and song contest, long street banquet, agricultural products display and so on.
Text from:InKunming
editor: Arzhuodi  |  announcer: Arzhuodi