Yi people get rich as their embroidery prospers
Publication time:2019-07-31  | Author:Rachel, Cathy Chen
As an integral part of 2019 Torch Festival, the two-day Yi Embroidery Exhibition was held at Yi people old town of Chuxiong prefecture on July 25. On the day of the event, 70 embroidered women from 10 counties and cities in Chuxiong prefecture dressed in delicate Yi costumes performed embroidery skills. Shortly after that, they finished various embroidered patterns from the delicate toil of the needle.

"I am amazed at the culture behind the Yi embroidery. All the clothing and accessories are made by hand. We should promote those unique stuff, making more and more people know about Yi embroidery." Lin Fan, a tourist said.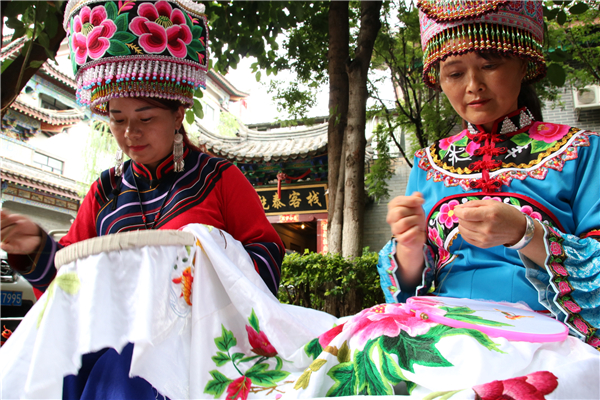 It is the 6th year to hold Yi Embroidery Exhibition. Visitors can not only admire the needle skills of embroidery women on the spot but also join them to experience the process of embroidery.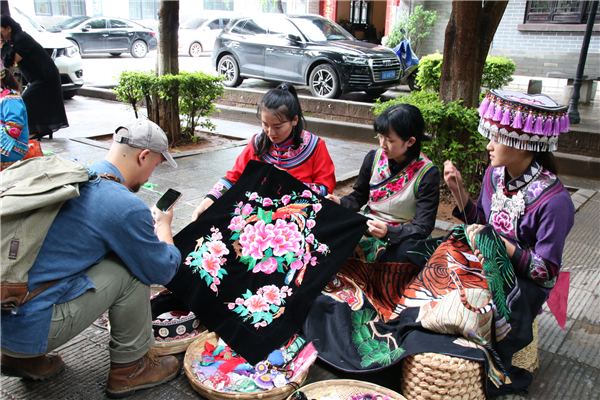 In fact, Chuxiong people are proud of Yi embroidery, which is the essential part of the traditional culture of Yi people, the epitome of the development history of Yi people, and a rare cultural heritage of ethnic minorities.
Yi embroidery, which used to be the decoration of Yi people, has now become an important way to get rid of poverty and become rich.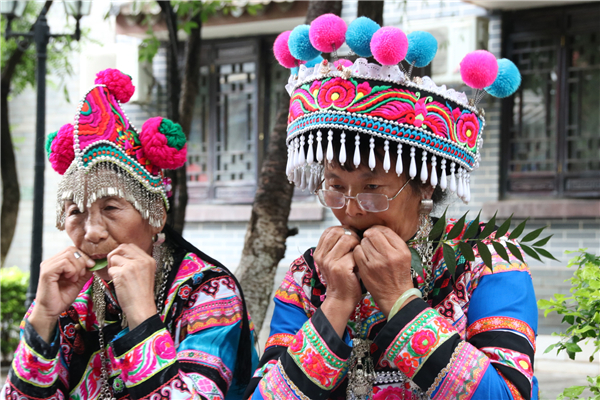 Last year, the output value of Yi embroidery exceeded 150 million yuan, and the average annual income of embroidery women reached 20,000 yuan, and the average annual income of well-skilled embroidery women reached 100,000 yuan. The products of Yi embroidery had been exported to Japan, South Korea and other countries.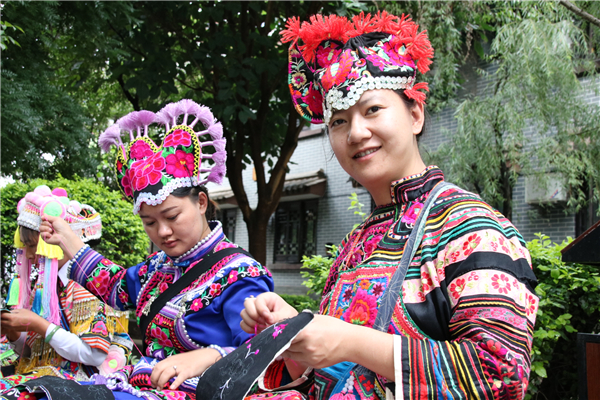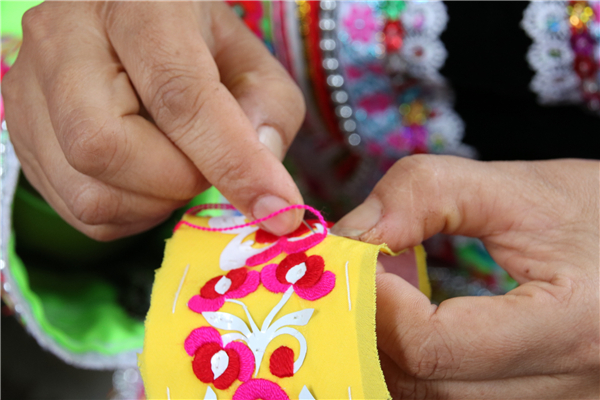 Text from:InKunming
editor: luoBOyamo  |  announcer: luoBOyamo